Course: The Yaac Attack Stonewall Attack for White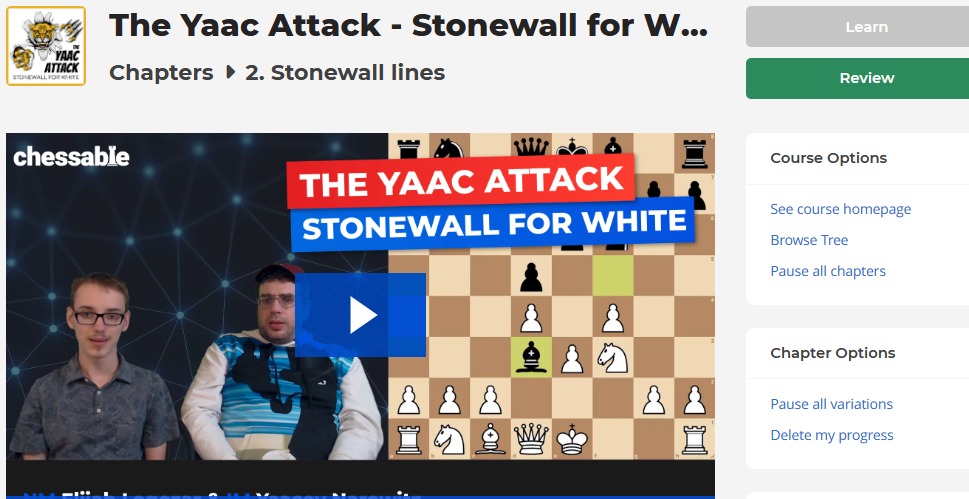 Master the potent 1.d4 repertoire under the guidance of IM Yaacov Norowitz and NM Elijah Logozar. Dive into this proven system, which has been Yaacov's trusted ally from the spirited games of Washington Square Park to intense online duels with grandmasters!
Explore the Course.
Battle-hardened International Master Yaacov Norowitz and star Chessable author NM Elijah Logozar team up to show you how to play The Stonewall Attack...Even GMs find it near-impossible to stop!
"The Stonewall Attack is the Yaacov Attack."
- GM Viswanathan Anand
If you want to simplify your opening preparation for Black and expand your strategic toolkit, then check out Norowitz and Logozar's The Yaac Attack: Caro Kann for Black.
YAACATTACK ACADEMY Newsletter
Stay informed and inspired. Subscribe to our newsletter below.